Akira Shimizu - Guidebook

This collage works of woman's nude gravure to the topographical map of 1/50,000 is one of his important artworks at the early years of his career. He exhibited it in Muramatsu Art Gallery (Tokyo) in 1962 for the first time.

The topographical maps are the coastlines or small islands of Japan. The subject is consistent -encounter of totally different things. The inorganic topographical map that does not show human feelings, and the nude gravure that attracts feelings in the sensuality, are overlapped. And both are fused, made to collide, to start up the different dimension that does not exist in daily life.
---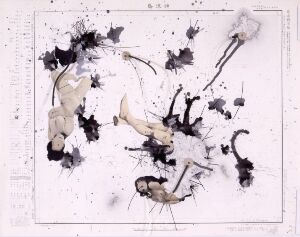 Guidebook
1962
Collage, 1/50,000 topographical map
38.5(H) x 47.5(W) cm

---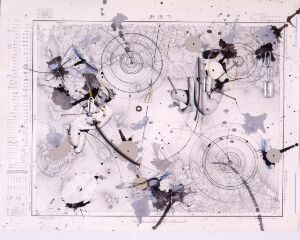 Guidebook
1962
Collage, 1/50,000 topographical map
38.5(H) x 47.5(W) cm

---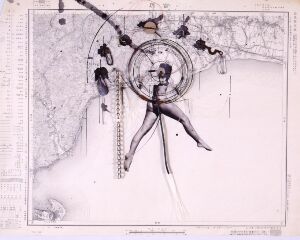 Guidebook
1962
Collage, 1/50,000 topographical map
38.5(H) x 47.5(W) cm

---

© 2010 Akira Shimizu. All rights reserved