?
Akira Shimizu - Power Plant of Hunter

Shimizu makes oil paintings while doing collages in the early 70's. In this series, Power Plant of Hunter, spectacles where inorganic things are given "special power" of life, are depicted. It would mean the work of Kami (God). There are a lot of spheres in thunder lightning with flame, water or ocean. Most of spheres have faces of animals or insects, and each one embodies its soul.
The idea obtained by the collage, "encounter of opposite things" is developed further here, and more richly colored expression is achieved.
---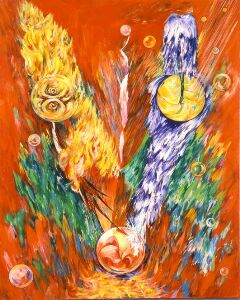 Power Plant of Hunter
1973
Oil paints, Canvas
116.0(H) x 90.5(W) (cm)


---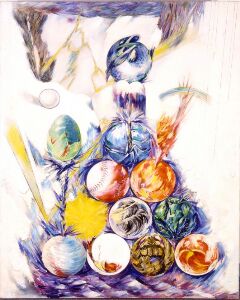 Power Plant of Hunter
1973
Oil paints, Canvas
116.0(H) x 90.5(W) (cm)


---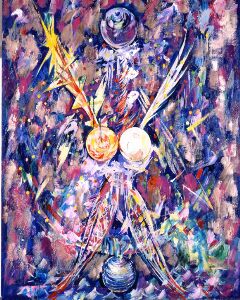 Power Plant of Hunter
1975
Oil paints, Canvas
91.5(H) x 73.0(W) (cm)


---

© 2010 Akira Shimizu. All rights reserved